Many challenges, one smart system
 We are a global water brand, known for integrative management of all types of water in a uniform system and for the simultaneous treatment of sectors in the water economy and treated wastewater. Our unique integration is expressed in a wide range of specializations that achieve a single result: an advanced, stable, and efficient water economy.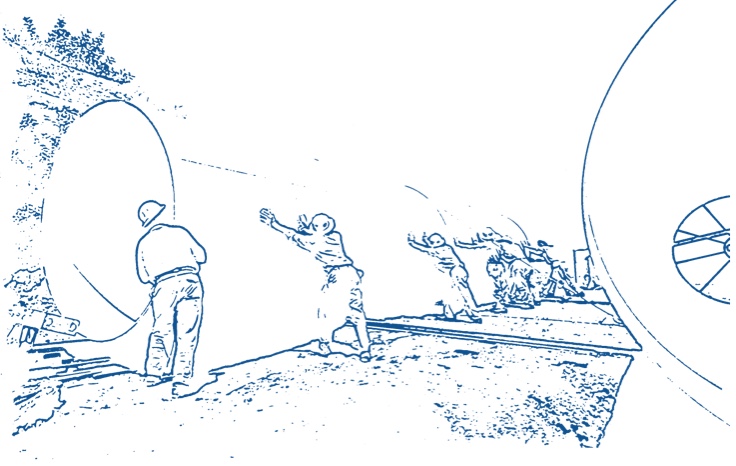 You need Mekorot for water
Integrated management of all types of water in a single system: desalinated water, well water, surface water, brackish water, treated wastewater, and floodwater

The supply of water to all sectors: households, agriculture, and industry

Engineering models for operational optimization and energy efficiency

Water production – seawater and brackish water desalinization

Hydrology and drilling

Advanced treated wastewater management and operations

Water treatment and quality

Cyber, water security, protection of water sources and supply
Israel – a global powerhouse for water too!
For more than 85 years, Mekorot has embodied the unique Israeli spirit: daring, sophistication, and innovation. The company, which can read the water consumption map and breach the limits of knowledge, capabilities, and water technologies, and to offer the latest integrative response for all water sectors, anytime, and under any conditions.
Mekorot's achievements over the years have positioned it as one of the top water companies in the world and contributed to the consolidation of Israel's standing as a water powerhouse, just as it is a high-tech powerhouse, defense powerhouse, and economic powerhouse and OECD member.
As a small country, located on the edge of the desert and with scarce water sources, which are under ongoing security threats, Israel's standing as a water powerhouse should not be taken for granted.  It is a powerhouse that also stands out  in the way it deals with climate change and accelerated global warming. Thanks to the implementation of integrative engineering and technological solutions to maximize utilization of the water supply, Mekorot has succeeded in maintaining the stability of Israel's water economy even during periods of prolonged extreme drought.
The scale of Mekorot's effort for diverse water consumers
13,000 km of water pipelines
3,000 water production and supply installations
1,000 wells
1,000 reservoirs and pools
800 water quality treatment installations
700 pumping stations
23 aquifer and seawater desalination plants
9 effluent and wastewater treatment plants
10 remote command and control centers
6 quality control laboratories
1 nationwide physical and technological water security system
We are here for every need
Mekorot supplies more than 1.3 billion cubic meters of water annually to homes, farms, and factories. Eight million consumers use the water that we supply to municipalities, local authorities, villages, the private sector, and, under treaties, to the Palestinian Authority and the Kingdom of Jordan.
We are everywhere under all conditions, even in the desert and even during prolonged extreme droughts. We are available to reliably supply high-quality water 24 hours a day 365 days a year. We make it possible to live life, uninterrupted manufacturing and affect the economy. We convert challenges into opportunities and ideas and goals into practical solutions. 
We are there, daily tackling global warming, population growth, and the steep rise in water demand, by establishing the world's most advanced water systems and infrastructures. We also manage, operate, and maintain them for our customers on the basis of a multi-channel service orientation that integrates the physical space and the digital-technical space.