A broad perspective and integrated solutions
Mekorot has the means to provide an integrated water solutions envelope on the basis of its track record in a wide range of fields, including advanced water carrier management and operating models, optimal integration of different types of water, seawater and brackish water desalination, wastewater treatment and marginal water reuse for agriculture, restoration of water resources to proper quality, and water sources security.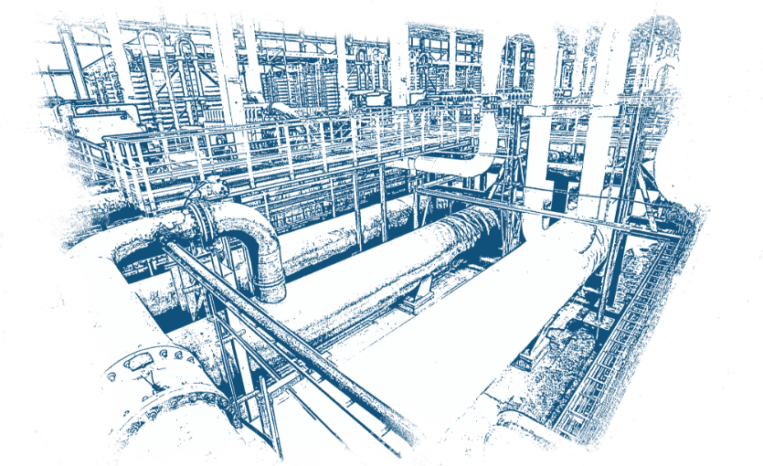 Desalination
At Mekorot, the sky's the limit for desalination!
In a world that is drying up, the water economy of Israel, located at the edge of the desert, stands out. Desalination is the most important contribution to this stability. The desalination of groundwater or seawater into sweet, clean, and clear water for household and agricultural use is critical. 
Mekorot uses advanced energy-saving desalination methods on the basis of its expertise and constantly improves its knowhow, and R&D. As a result, our operations are based on a variety of the most innovative membranes, efficient handling of the excreted brine, and the use of our patented efficient removal of chemicals, such as boron, from the water. 
These professional assets enable us to take desalination farther and integrate innovative technologies and bid data management as a single solution for optimal handling, especially in the prolonged extreme drought conditions of a desert climate. 
The data speaks for itself. For more than 50 years of desalination research and operations, we have built 23 groundwater and seawater reverse osmosis desalination plants using 66,000 membranes altogether. Annual desalination production is 50 million cubic meters from groundwater production and  seawater production. Mekorot is also responsible for 40% of Cyprus's seawater desalination.
Mekorot is not stopping there. It is thinking ahead, to the next desalination challenges, such as membrane treatment technology for wastewater for agriculture, which will improve reusable water to a quality never before achieved, using far smaller treatment areas than currently required to save tens of millions of shekels a year. We are also developing unique flow reversal technology to better exploit membrane desalination operations to boost fresh water output.
On the basis of our vast experience, we are also looking forward to increase the available water balance for use through desalination, operational optimization, and energy efficiency.
Over the years, "Mekorot" has gained vast experience in the field of desalination.
Tecnological leadership
Assimilation and use of a variety of the most advanced technologies that exist in the desalination market today.
Improving efficiency
Advanced processes for optimizing and reducing costs of chemical use.

Intergrative treatment
Expertise in the treatment and desalination of a variety of water types – brackish, effluent and more

Energy
saving
Reduction in energy consumption
Wells
Producing water from up to a depth of 1,500 meters!
Mekorot is also very busy in the depths of the Earth, thanks to its powerful hydrology planning and management capabilities. Over the years, we have developed and improved these capabilities into a real expertise in finding new water sources in the ground.
This expertise has made us one of the few water companies in the world that supplies water from wells at a depth of 1,500 meters, with an emphasis on wells in desert and marine areas. The groundwater produced from these and other areas are sent to a single supply system that integrates the different types of water on the basis of its intended use.
Our hydrology operations include drilling new wells and rehabilitating existing ones, conducting geology and hydrology studies for drilling forecasts, geologic and hydrologic support during drilling and pumping. We also carry out surveys as part of the general planning for wells and sites.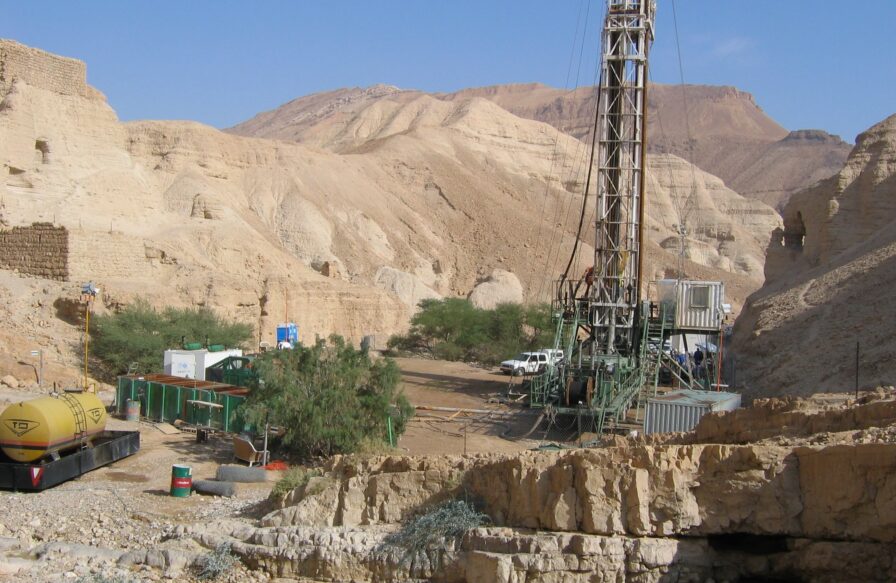 Aquifers
Protecting aquifers as a water source
Over the years, Mekorot has acquired extensive experience in the control, monitoring, and treatment of aquifer water levels, as well as dealing with the salinization that harms the aquifer water quality.
Our experience is expressed in the integration of state-of-the-art geology and technological solutions for aquifer management during both routine times and in crisis. For example, we have rehabilitated the Central Aquifer, which supplies an average of 420 million cubic meters of water a year for household and agricultural use. The aquifer suffered from increased salinity for years, jeopardizing its ability to produce water of the required quality. To stem the salinization, we built a hydrology buffer, which prevented salt water from penetrating into the aquifer, while simultaneously pumping the brackish water and returning it at a lower salinity level.
Our solution includes scores of new and existing wells, a monitoring array, supply lines, and the construction of two desalination plants, which saved large quantities of water in the aquifer. We supply this water, together with water from other sources, through a single system to all consumers.
553
CBM
Drinking water supply
Desalinated Water
128
CBM
of drinking water supply
Surface water and floodwater catchment
791
CBM
of drinking water supply
Coastal aquifer & mountain aquifer through about 550 drillings across the country
70
CBM
of drinking water supply
Natural springs
188
CBM
of drinking water supply
Water of The Sea of ​​Galilee in the National Water System
Sewage and wastewater
There is no "lost water" with us
For 50 years, Mekorot has developed unique capabilities for water rehabilitation and reuse for agriculture in the desert and elsewhere. The different plants combine the most advanced mechanical, biological, and technological processes in the world to offer a complete response to wastewater treatment. Step by step, effluent is converted from an environmental hazard into a water resource that supplies treated wastewater for unrestricted irrigation for agriculture with no health or environmental hazard.
We treat the wastewater for reuse beyond the normal standards. Unique technology is applied to the wastewater to undergo further biological enhancement in the ground, without human contact, to achieve the highest quality of water for reuse. The water is designated for advanced desert agricultural management. In addition to supervision, we also supply the water to farmers all along the carrier network. 
Our combined water reuse operations helps achieve four key objectives: channeling fresh water to households, increasing the quantity of water for agriculture even in the most arid areas, supplying financially feasible water for agriculture, and preserving the environment by reducing ecological damage from untreated effluent.
By implementing these objectives as part of a smart, sophisticated, and sustainable cyclical economy, we reuse more than 80% of water for agriculture thereby positioning Israel as the global record holder for water reuse.
Despite the extent that this achievement reflects, our objective is to go further and turn  the efficiency of the wastewater economy into an advanced technology economy, which will be based on membrane filtering to achieve Indirect Potable Reuse (IPR) while saving significant costs and required production areas.