Extending the artery of life to the desert
At the tip of Israel's most arid region, the city of Eilat has become a domestic and international tourism center. For 60 years, the Sabha desalination plant enabled the city to grow in the desert, serving as the water artery for life, hotels, and attractions, as well as advanced regional agriculture.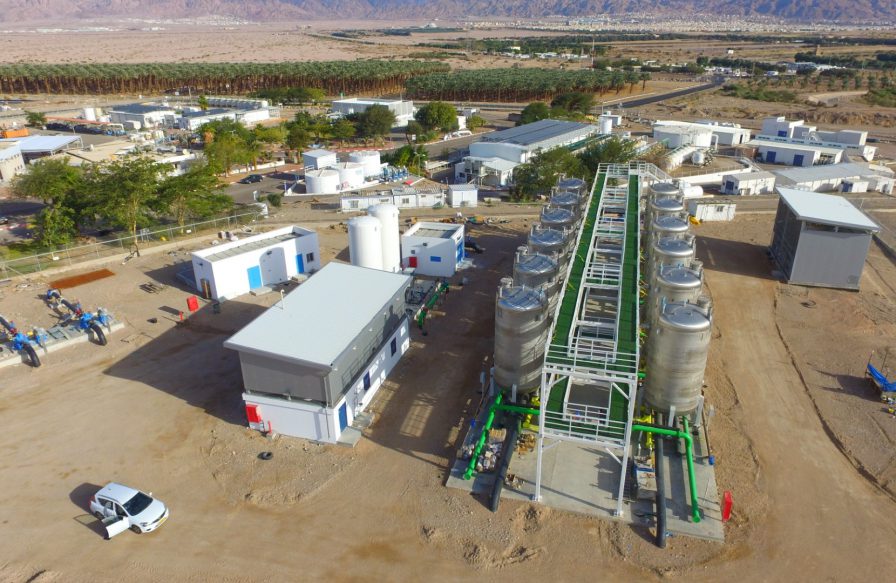 The Sabha plant was the first desalination installation built in Israel and in the Middle East. It was initially based on evaporation, and later upgraded to the reverse osmosis method. Over the years, it has become one of the most advanced and unique desalination plants in the world, because of its ability to desalinate water from different sources – seawater and groundwater – under one roof. These capabilities are enhanced by extraordinary energy efficiency in the desalination processes that conform to strict environmental sensitivity standards.
Mekorot is currently headed toward further development of the Sabha plant to supply the water needs of desert tourism and agriculture in the coming years. The first phase of the development, as part of a comprehensive plan, will include construction of a new marine system that will carry larger quantities of seawater for desalination at the plant. The project's start is already visible, with the construction of a rig for a geological survey at a depth of 500 meters in preparation for construction of the new system. The survey's findings will help the construction of the water-to-land pipeline along the most accurate and efficient route. 
This desalination project is developing a sea of new opportunities for the continuing thriving of desert tourism and agriculture.